Dr. Vanina H. Medrano
General and Cosmetic Dentist in Buford, GA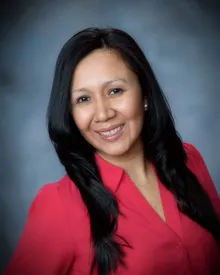 Dr. Vanina H. Medrano is a gentle caring general dentist with more than 10 years of experience. She earned her first dental degree at Cayetano Heredia Peruvian University and obtained her second dental degree from Rutgers School of Dental Medicine in New Jersey.
Dr. Medrano is well-experienced in root canals, extractions, implants, crown and bridge, along with other procedures. She aims to provide the highest level of dental care at the most affordable prices.
Dr. Medrano is both fluent in English and Spanish. She is an active member of American Dental Association , American Academy of Cosmetic Dentistry , Academy of General Dentistry . In her free time, she loves to spend quality time with her family and likes to travel. Some of her favorite hobbies are reading and watching movies.
Dr. Medrano has a strong commitment to developing and maintaining a long-term relationship with her patients and providing the best treatment for them.